Located in the heart of Basel, the kHaus Cultural centre by Focketyn Del Rio Studio is an impeccable example of adaptive reuse and circular architecture. The project visualizes a 150-year-old defunct Barracks building as an urban hub that unifies the 'Kaserne' area with the river Rhein by creating a multitude of public spaces. The historic site will now be cherished as a cultural facility that is protean and contemporary.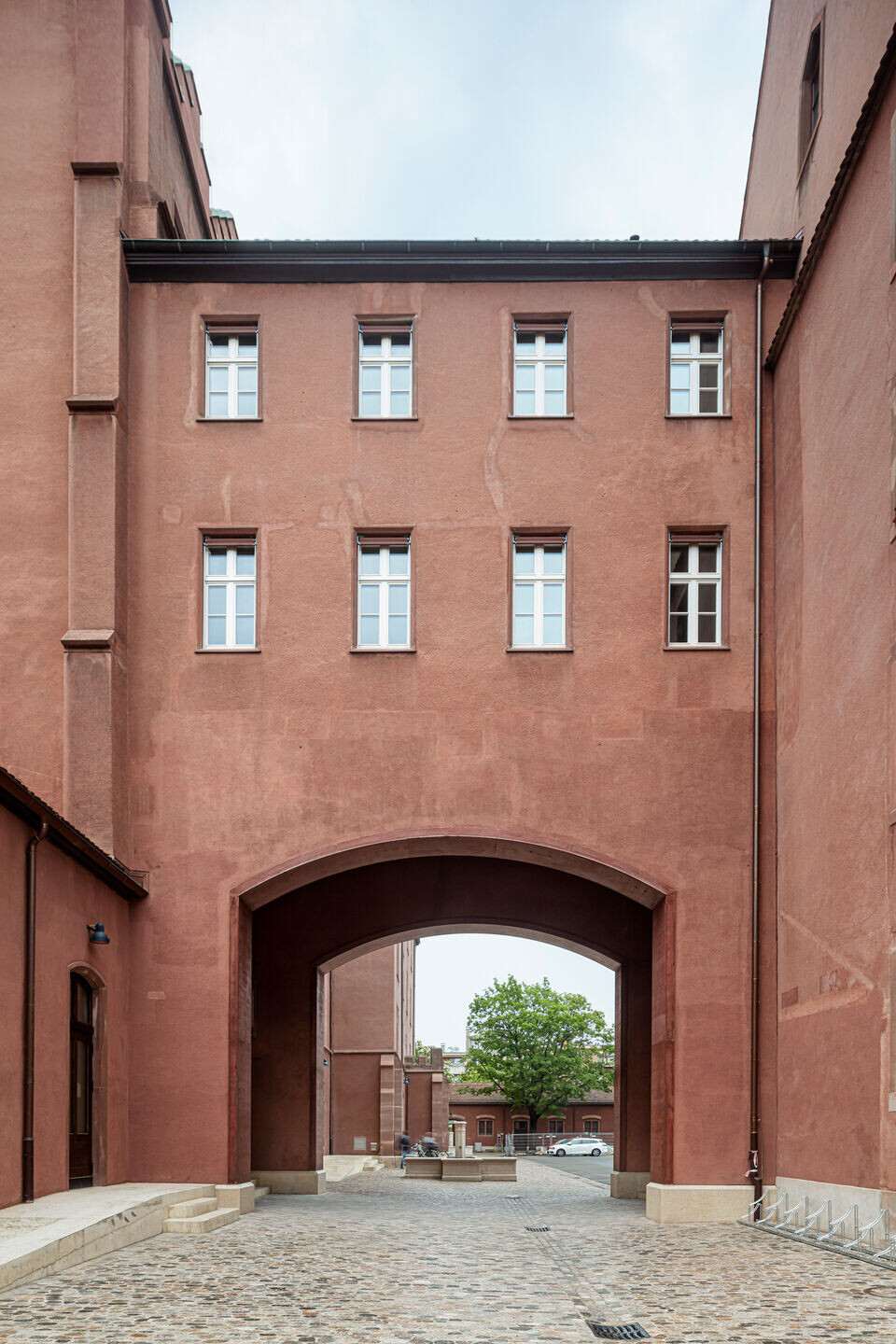 In retrospect to the site's history, the transformation process involved a slight reconfiguration of the exterior facade while keeping the original character and essence of the structure intact. The south-end Kaserne courtyard was opened up by carving out the building to create an arched opening with a concrete frame, thus, creating a new public vista toward the riverfront.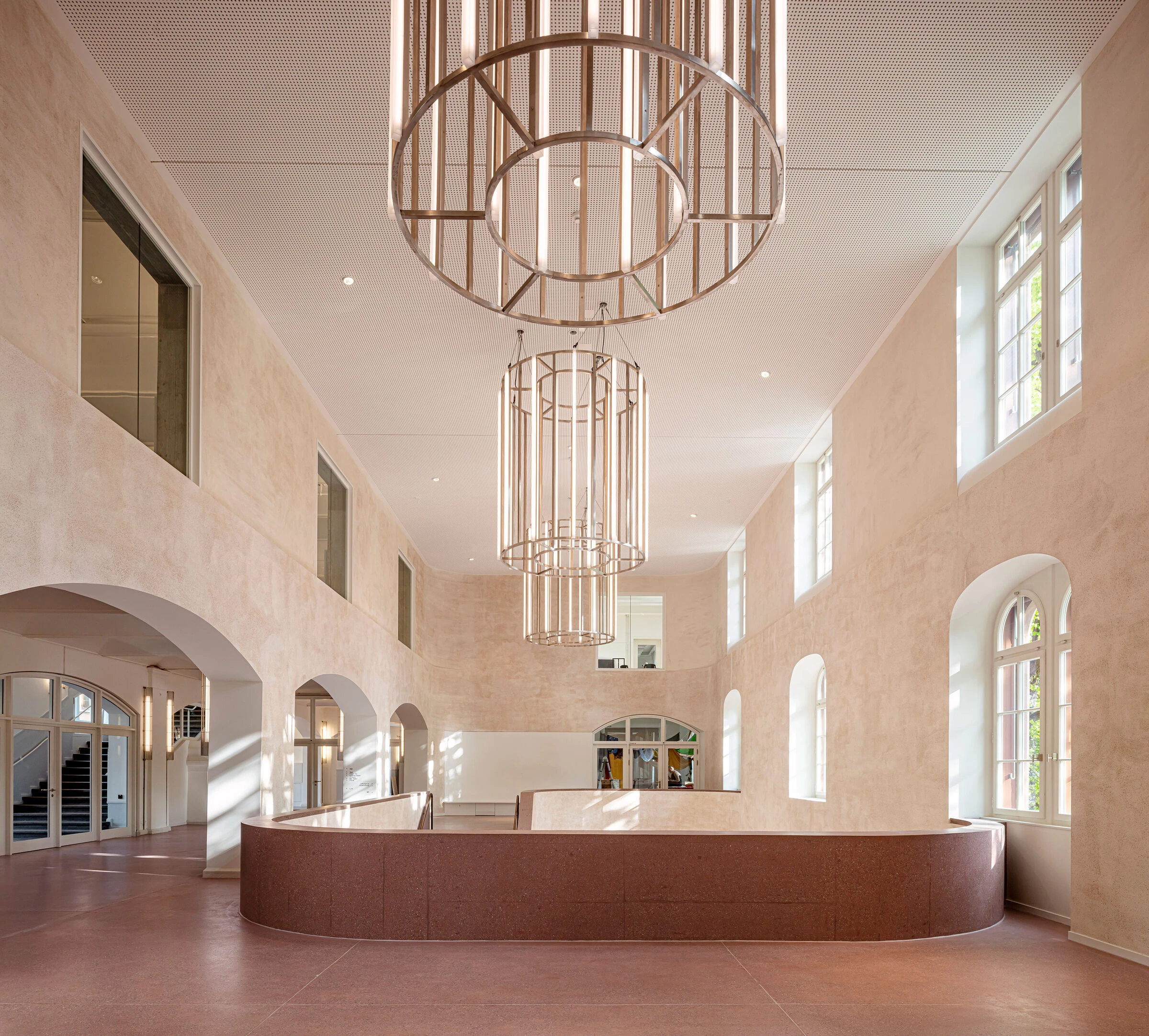 The project's nucleus is the Plaza, a 13m high indoor public space that hosts events and activities all year round. Envisaged as the primary public access to the building, the Plaza becomes an important link between the courtyard and the river. A sculptural stairway leads down towards the riverfront.
The complex program of the building with a myriad of functions each with a sui generis character, material and colour, is perceived as a coherent whole. The structural elements were retained and adapted to contemporary uses through the 'poly-typology' characteristic of rooms, making them multifunctional and pragmatic in their usage. The fluidity and flexibility enable the building to be ready for the future and leave scope for further developments.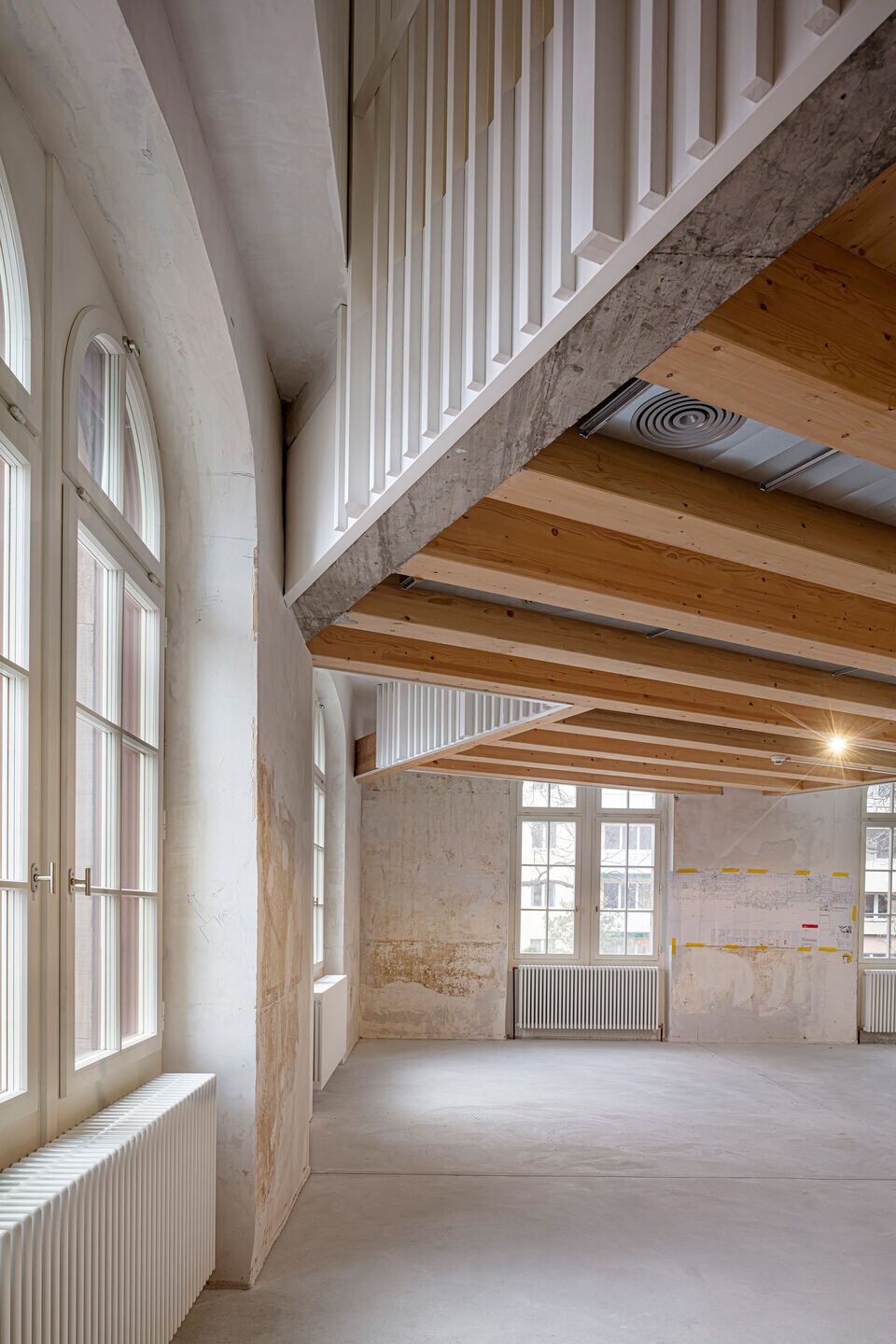 The massive stone quarry walls of the structure were retained throughout apart from the one opening in the intermediate wing. Priority was given to preserve the original framework and retrofit the historic building with minimum interventions. This allowed for minimizing material consumption and attaining high structural efficiency. Therefore, the structure is exemplary of a sustainable model of architecture.